PenFriend Audio Labeller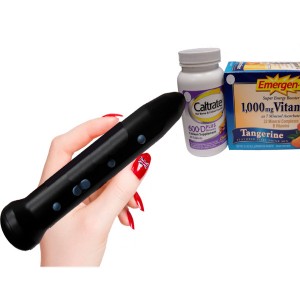 A new, afforable voice labeling system that allows users to easily record, and re-record, information onto self-adhesive labels. This small pen shaped recorder provides easy recognition sound and just four buttons in a simple identifiable pattern. Instantly play back your recordings – no computer required.
The easy-to-use PenFriend audio labeller lets you record your own label for everyday items. Record the label, stick it on the item, and tap the PenFriend on the label to hear it read out. It's that easy!


The PenFriend can be used for so many things. Here's a few ideas we have, but we know people use it for so much more…
use it to label food items, even freezer food, and include use by dates and cooking instructions
use it as you go around the shop, labelling items as you place them in your basket, so that you know what they are when you get home
use it to add labels to your movie, music and wine collections
use it to place notes on medicine packaging and organise household paperwork.
Tap Memo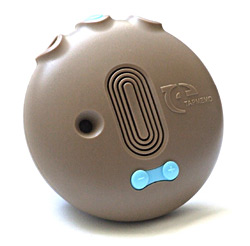 TapMemo is a revolutionary, handheld, battery powered voice activated personal data assistant. It can recognize your voice, record it, and play it back in addition to having its own voice, which speaks to you. It will work right out of the box; there is no need to train the unit. TapMemo contains only one multi-functional button and two volume buttons, but has multiple features to make your life easier!


Tap Memo Features:
Memo Pad: Can contain up to 30 memos, each up to one minute long. Each memo is given a name and then can be called upon simply by saying its name.
Phone Book: Can contain up to 60 names. Each name can have one phone number, seven seconds of voice recording for additional data such as an address. By placing the unit near a telephone handset, the unit will emit DTMF tones corresponding to the number and the phone will dial them – no buttons pressed.
Calendar: Can contain up to 30 appointments, each having a reminder. Each appointment is given a name and seven seconds voice recording of additional data.
Alarm Clock: A 24 cycle alarm clock is included which features a progressive wake up mechanism
Unit Locator: Whistling will cause the unit to speak a high volume, short phrase that enables the user to locate the unit
Talking Features: Tap Memo has built-in talking time, date and battery low warning