ViewPlus Tiger Desktop Embossers
Perfect for home or office use, these reliable, compact braille printers enable you to quickly and quietly print braille and the highest-resolution tactile graphics available. Using modern USB connectivity, Tiger printers are "plug & play" compatible with many devices like the Humanware Apex BrailleNote.


Included with every ViewPlus printer is the Tiger Software Suite – Your complete solution for producing braille and tactile graphics.
The Tiger Software Suite 4.0 makes it easy to get accurate braille translation in seconds. There is no need for additional Braille Translation software! Insert text and graphics within familiar programs such as Word and Excel and translate with the touch of a button. It's great for users of all skill levels!
TSS is optimized for Tiger® braille printers and is available in multiple languages.
When Braille alone is not enough…
Emprint SpotDot – The world's only Braille and color ink embosser!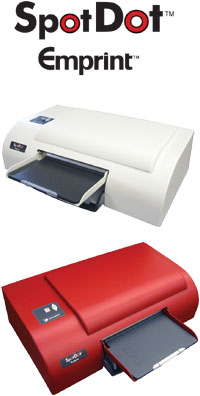 The Emprint SpotDot color ink and Braille printer is the latest in the Tiger Braille printer series that includes ink printing capability. The speedy newer Emprint SpotDot is version 2 of the first Braille embosser to combine Braille and color ink in the same printed document.
As more Braille readers join the mainstream, the need for communication between sighted and blind people grows. Emprint SpotDot bridges the communication gap by allowing you to print ink and Braille simultaneously, placing the corresponding ink text characters above, on top of, or underneath each line of Braille.
People with Low Vision and others who may not read Braille can also use the tactile and ink features for better comprehension of spatial material. Adding color to a raised image makes materials, like tactile maps or diagrams, more engaging for people with Low Vision and students with learning disabilities.
• Prints braille and ink on the same page
• Emboss only: 50 CPS • Emboss & Ink: 40 CPS
• Formats Word and Excel documents to braille automatically
• Creates raised visual images on paper from anything on the computer screen
• Includes Tiger® Designer – tactile graphics design software for Windows®
• Employs Tiger® technology – the new standard in embossed tactile graphics
• Available in Fire Red or Ice White


Many versatile options to fit your budget, speed and paper size needs.
Tiger Cub Jr.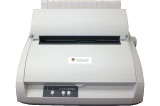 • 30 Braille Characters Per Second
• Tractor and Single Sheet Feeder
• Paper Size Width 4" to 9.5"



Tiger Cub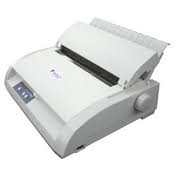 • 50 Braille Characters Per Second
• Tractor and Single Sheet Feeder
• Paper Size Width 4" to 9.5"


•60 Braille Characters Per Second
•Tractor and Single Sheet Feeder
•Paper Size Width 4" to 14"


Tiger Premier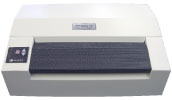 Designed to run long hours and produce outstanding results, the Tiger Premier Series is perfect for universities and school districts. These network-ready embossers make printing double-sided braille and the highest resolution tactile graphics easier than ever!
• Automatic double-sided embossing
• High-speed braille and Tiger tactile graphics • 80 or 100 CPS Print Speed
• Onboard network port for easy connectivity


Tiger Elite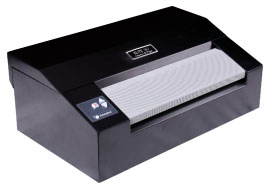 In a production setting where speed and performance are essential, the easy-to-use Tiger Elite Series produces high quality double-sided braille and unsurpassed tactile graphics. Fast and durable, these embossers deliver non-stop performance year after year, along with the best value of any embosser available in this price range.
• Heavy-duty hardware for high-volume production • 150 or 200 CPS Print Speed
• Compact and quiet design
• Automatic double-sided embossing



Be sure to give us a call if you have any questions. 1-866-374-6776