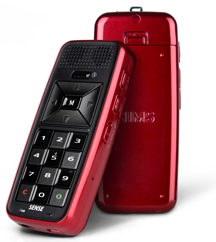 With a comfortable feel when held in your hand, the BookSense is very easy to use. Weighing only four ounces, it is portable and powerful and easily fits into a shirt pocket, backpack, or purse, so you can take it anywhere.
Two models are offered : BookSense and BookSense XT. Both models play audio files, DAISY content, and read documents. Secured-Digital (SD) memory card slot, and built-in digital recorder are all standard features on both the BookSense and BookSense XT. The media player supports a variety of formats, such as MP3, MP4, OGG, WAV, WAX, M4A, WMA, and Audible. Use the media player to listen to your music collection, including music downloaded from Apple iTunes.
BookSense XT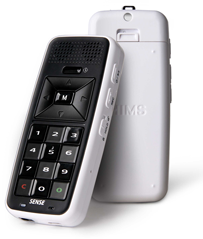 In addition to all of the standard features of the BookSense, the BookSense XT boasts 4 GB of built-in memory, an FM radio, and Bluetooth capability. Use the BookSense XT to listen to your favorite radio station, or use the Bluetooth to use your stereo Bluetooth headset. Imagine listening to your favorite book without the hassle of wires from headphones.
BookSense makes it simple by utilizing the USB port to connect to your PC to transfer downloaded books and music directly to the built-in memory on the BookSense XT or to an SD memory card of any capacity in either model.
The document reader on the BookSense supports several file formats, including txt, rtf, doc, docx, html, xml, brl, and brf. Use this feature to read your Microsoft Word documents, including Word 2003 and Word 2007.