Dolphin Guide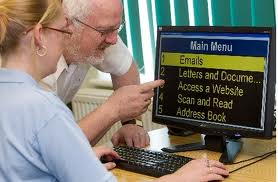 Computers don't have to be complicated! Dolphin Guide is a simple step by step talking computer program for people that are new to computers or find computer learning difficult. Popular with seniors, Guide is easy to learn and includes everything you'll need to get started. Never get lost or confused! Guide keeps it simple, with step by step choices that Guide you through to guaranteed computer success!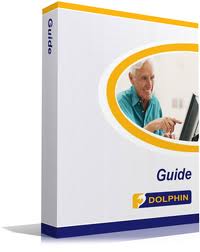 Get started with Dolphin Guide & soon you'll be:
• Emailing friends and family
• Writing Letters
• Surfing the web
• Reading your own post
• Playing computer games and much more


WiViK® on-screen keyboard (virtual keyboard)
Powerful, dependable computer keyboard access continues with … WiViK 3.2
Now with WordQ included!

WiViK on-screen keyboard software provides access to any Microsoft Windows application as an alternative to a standard computer keyboard. WiViK has been an internationally recognized assistive technology solution since 1991.
WiViK can help individuals of all ages who are unable to use a physical keyboard, such as those with spinal cord injuries, amyotrophic lateral sclerosis (ALS), muscular dystrophy, and cerebral palsy. Any pointing device or one through six discrete switches may be used as input. There are many alternative pointing devices and switches available in the assistive technology field that work with WiViK
All on-screen (virtual keyboard) keys work just as they would if you were typing on a standard computer keyboard. Select a key and WiViK sends it to a word processor, e-mail message, web page or other text-based application you may be using. Keyboards can contain any keys you want, can be moved anywhere on the screen and can be any size.


WordQ 3 Word Prediction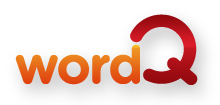 Struggling writers can face many obstacles. These can include typing, spelling and punctuation. Confusion about words that sound the same such as "their and there" adds complexity to existing spelling issues. There is often the challenge of having enough confidence, focus or stamina to complete assignments.
WordQ is designed to assist you in overcoming these obstacles. You can focus on exploring your ideas while the software helps you build well-structured sentences to create flow through your work. At the same time, it gives you the tools to become a more successful writer.
WordQ
Learns which words you like and predicts them faster
Predicts words even if they are spelled creatively or missing parts
Offers a list of words with similar meaning to add variety to your writing
Uses clear and pleasant spoken feedback
Gives examples for words that sound similar by using them in a sentence
Reads aloud any text you can highlight, including websites, emails and instant-messaging
Reads exactly what you write, so poor grammar sounds off and bad punctuation disrupts the rhythm
Helps only as much as you need with functions that easily turn on or off
Lets you modify word prediction to use specific vocabulary or topics
Works with all commonly-used programs
Now includes English, French, Spanish and German*
Speak-Q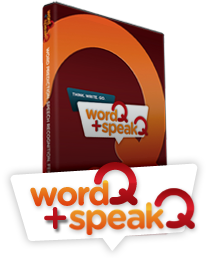 WordQ + SpeakQ is the first and only integrated word prediction and speech recognition tool available. It has been designed to be more forgiving than other programs, offering more success for users. It's perfect for those who struggle with writing.
Lets you type the words you know and speak the ones you don't
Can write everything you say from single words to entire paragraphs
Offers suggestions for words you have difficulty pronouncing
Train it to understand your voice, with no reading required
No voice commands to remember
Allows you to mix typing and speaking for best results