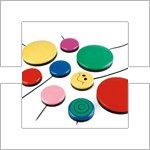 There are nearly a dozen types of assistive technology switches, such as a grasp-type switch, which operates by a squeeze action; a joystick, which may be operated by different body parts; a paddle switch, which operates by pushing in a direction; low-pressure switches, which require a very light touch; twitch switches, which require a small muscle movement to work; rocker or push buttons; puff switches, which take a breath to operate; or even no-contact switches.
A switch may operate a computer and/or a computer program, let a child play with a toy or turn on electronic home equipment. By matching a switch type to a person's particular ability and strengths, a person can achieve more independence. In essence, a switch in assistive technology is a device that is electromechanical and used to turn on or off an electrical signal. A well-designed switch can enable people with disabilities to do things otherwise off-limits to them.
AbleTech carries a wide variety of switches and can help you decide which switch may be best suited to your specific situation.

Switches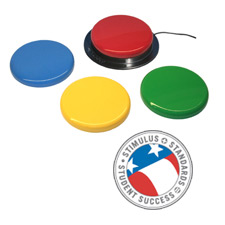 Big Red Twist
The Big Red twist offers the original Big Red's 5-inch activation surface with tactile and auditory feedback, but with a twist. Our iconic switch tops can be removed and replaced with the color of your choice: Red, Blue, Yellow, or Green. It's all up to your own style, tastes, or specific vision needs.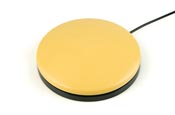 Big Buddy Button
Made for persons with moderate to severe upper extremity and motor disabilities, this switch features a 4½-inch target area and can be activated with just 5.3 ounces of force. Auditory and tactile feedback. Available in a variety of colours.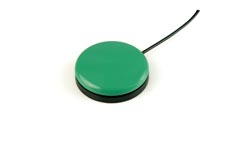 Buddy Button
The "Little Buddy" of the Big Buddy Button, this is a durable and reliable single switch that requires only the slightest touch of its 2½-inch surface for activation. Auditory and tactile feedback. Requires 3.5 ounces to activate. Available in a wide variety of colours and designs.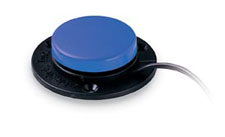 Spec Switch
The Specs switch is the most versatile and durable small switch available. With a 1 3/8-inch activation surface, this switch is small enough to be worn, but is most often used as a mounted switch. The Specs switch includes three bases: a standard flange base, a space saving flush base and a strap base for mounting around items. 24-inch strap included.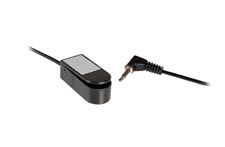 MicroLight Switch
Activated by pressing down on the top of the switch with a feather light touch – just 0.4 ounces of pressure required! Auditory and tactile feedback. Switch includes Red, Blue, Yellow and Green stickers.