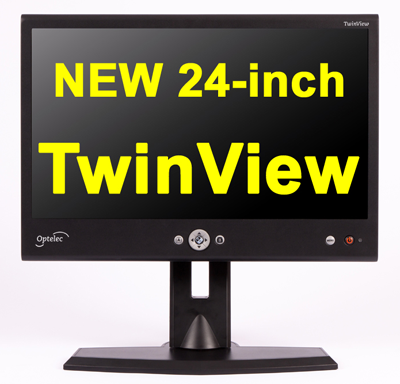 Meeting the demands of today's low vision students and professionals.
Experience Split-Screen in High Definition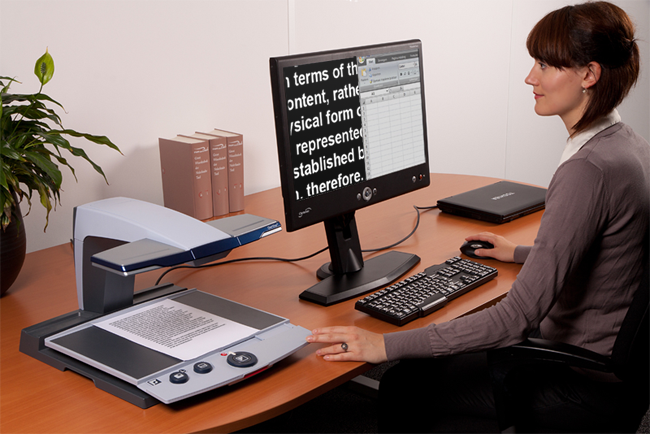 Introducing the Optelec TwinView
The Optelec TwinView low vision screen eliminates the need for multiple screens, harnessing the power of the latest powerful video magnifiers – including those with high definition cameras.
Amazingly, the Video Magnifier no longer needs to have a special split-screen camera, which is often a more expensive option. The Optelec TwinView low vision monitor provides the split-screen capability, making all the adjustments automatically, and when connected to a high definition video magnifier (such as the ClearView+ HD Color or your existing video magnifier) ensures the best possible image is displayed at a superior resolution (1920 x1080 pixels) in either full or split-screen. Users can also fine-tune the display of the TwinView using the on-board large font menu.
The Optelec TwinView low vision monitor is the first screen designed for use by visually impaired people. The generous 24-inch wide angle viewing and fast response time makes it ideal for users of magnification and high contrast. The unique true split-screen functionality and automatic set-up empowers those with low vision to study, work and compete more effectively within the mainstream environment.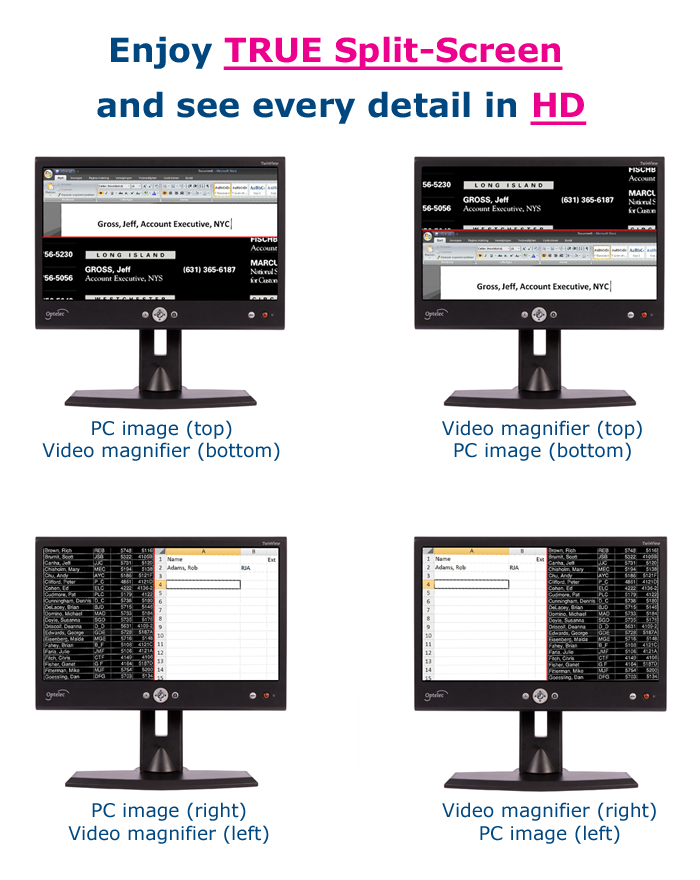 Connect the PC and Video Magnifier to the Optelec TwinView monitor and view images from either device in full screen mode, toggling between both at the press of a button. Alternatively, using the NEW True Split-Screen functionality, combine and view both images from the PC and Video Magnifier by choosing one of four configurations and never lose sight of the mouse pointer.
For additional details visit Optelec TwinView